Joan Clarke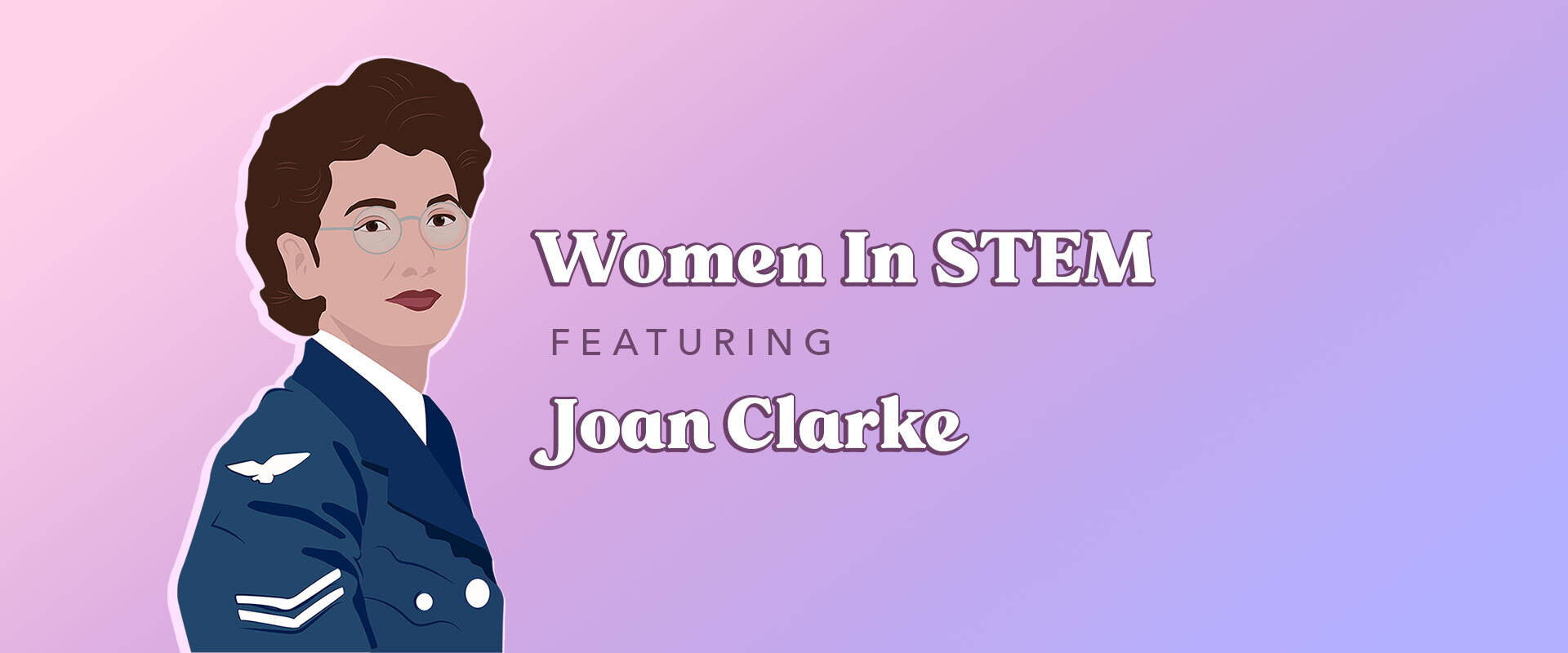 Joan Clarke, the famous English cryptanalyst, was born on June 24, 1917 to Dorothy Clarke and the Reverend William Kemp Lowther Clarke. She is best known for her role as a code-breaker during the World War II, where she worked to decrypt secret communications from Nazi Germany.
Clarke grew up in south London, where she attended Dulwich High School for Girls. She earned a scholarship to attend Newnham College in Cambridge in 1936, where she earned a degree in mathematics and graduated at the top of her class. Unfortunately, Cambridge did not award full degrees to women at this time, so she graduated with an alternate degree.
Gordon Welchman, a professor at Cambridge and talented codebreaker, discovered Clarke's mathematical skills in an undergraduate Geometry class. In 1939, Welchman was one of four mathematicians to be recruited for code breaking operations at Bletchley Park, and he asked Clarke to join his team and become part of the Government Code and Cypher School (GCCS). This organization's sole purpose was to analyze and break the German Enigma Code that the Nazi regime used to encrypt its messages.
When Clarke first arrived at GCCS, she was first placed with a group of women who mostly did administrative work; women were not typically allowed to do cryptology during this era. After the team realized her talent, she was eventually placed in Hut 8. Here, she was the only female to practice Banburismus, a special cryptanalytic process to advance the team's decoding efforts. She was promoted to Linguist, and the leader of Hut 8, Hugh Alexander, described Clarke as one of the best Banburists in her section. In 1944, Clarke became deputy head, and her group eventually decoded the German Enigma Code, stopping secret Nazi communication.
After the war, Clarke took a job at the Government Communications Headquarters (GCHQ) in the United Kingdom, where she worked until her retirement at age 60. In retirement, she assisted historians who were researching war-time code breaking, and she became a heralded numismatist (coin-studyer) for her work in establishing the sequence of ancient Scottish coins.
At AdaMarie, we love Joan Clarke for her pioneering work in the field of cryptanalysis and her stellar contributions to code-breaking during WWII. She persisted despite the gender barriers she faced throughout her career, and we think that's awesome.