Katherine Johnson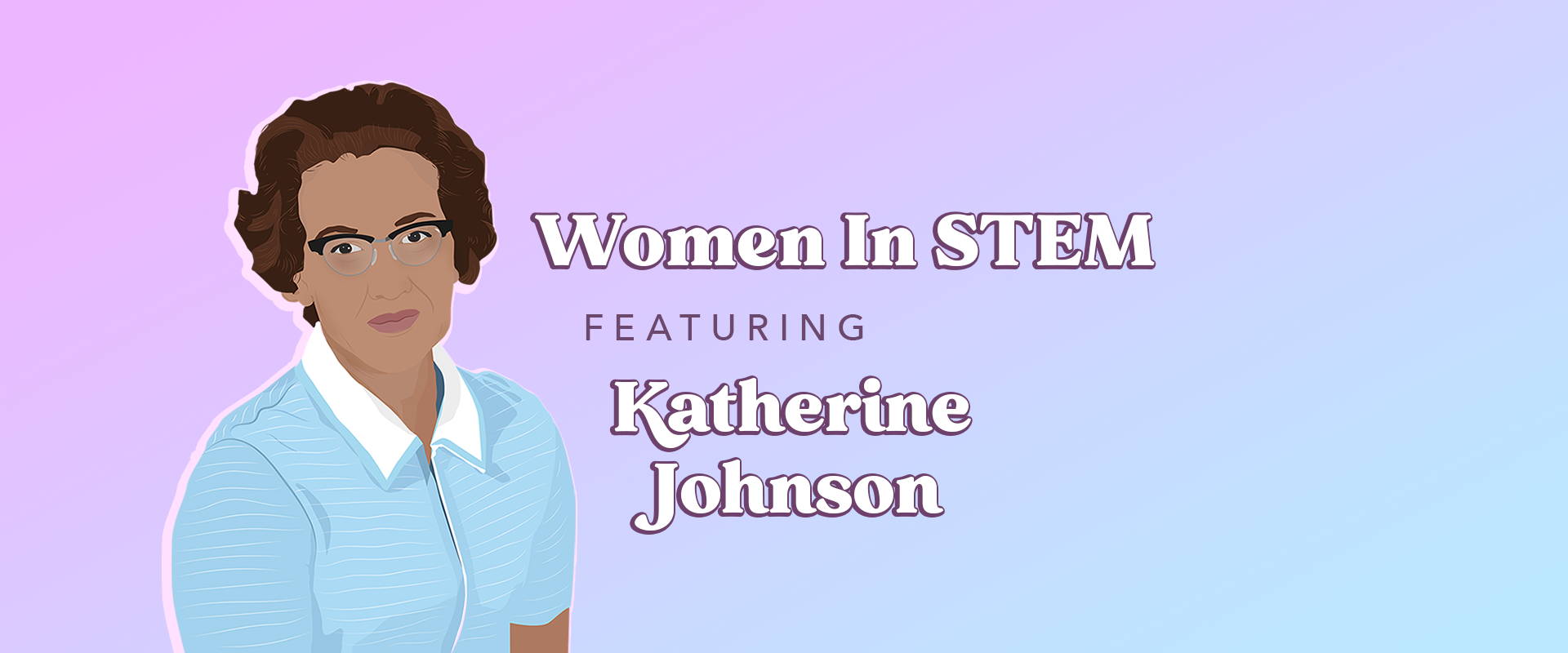 Katherine Johnson is an American mathematician known for her astronomical contributions to space travel in the United States. Born in 1918 in White Sulphur Springs, West Virginia, as Creola Katherine Coleman, Johnson was the youngest of four children. Her mother was a teacher, and her father was a lumberman, farmer, and handyman. From an early age, Johnson had a ravenous appetite for learning mathematics.
Because their county did not offer public schooling to African-Americans past eighth grade, Johnson's parents arranged for their children to attend high school in a different county during the school year. During the summer, they would return home to White Sulphur Springs. She enrolled in high school at age 10, and she started college at 14. Johnson graduated summa cum laude from West Virginia State College, a historically black college, at the age of 18 with degrees in mathematics and French.
After completing college, Johnson accepted a teaching position, where she worked until she married her first husband, James Goble. They had three daughters together. For several years, she focused on raising her family and didn't teach or continue her formal education. Her first husband died in 1956, and she married Jim Johnson in 1959 – they remained together until his death in 2019.
After spending a few years raising a family, she accepted a position at the National Advisory Committee for Aeronautics (NACA) as a mathematician in 1953. She was eventually assigned to the Guidance and Control Division of Langley's Flight Research Division. In keeping with the racial segregation laws at the time, Johnson and other black women in the computing pool were required to work, eat, and use separate facilities. NACA disbanded the segregated computing pool in 1958 when the agency was superseded by NASA.
From 1958 until retirement in 1986, Johnson was employed as an aerospace technologist, ultimately moving to the Spacecraft Controls Branch during the span of her career. She was tasked with calculating the trajectory for the space flight of Alan Shephard, the first American to enter space on May 5, 1961. She was then later responsible for calculating the launch window for Shephard's 1961 Mercury mission. In case of electronic failure, Johnson was also responsible for plotting backup navigation charts astronauts could use in case of an emergency.
NASA tested out computers for the first time ever to calculate orbit during John Glenn's space flight. Unsure of this new technology, Glenn asked Johnson to verify the computer's numbers, refusing to fly unless she agreed. Glenn's flight was successful, and it signified a turning point in the space race between the United States and the Soviet Union. Johnson then also helped calculate the trajectory for the 1969 Apollo 11 flight to the moon, and the Apollo 13 mission's safe return procedures.
At AdaMarie, we appreciate Katherine Johnson because she was a true ground breaker in STEM. Despite sanctioned discrimination and segregation in schools and the workplace, she rightly asserted her place in the workforce. She reported being aware of the discrimination, but pursuing her course despite it. She focused on her work, and took pride in her position, and her vast contributions to furthering the success of NASA missions and safety are undeniable.