Roberta Bondar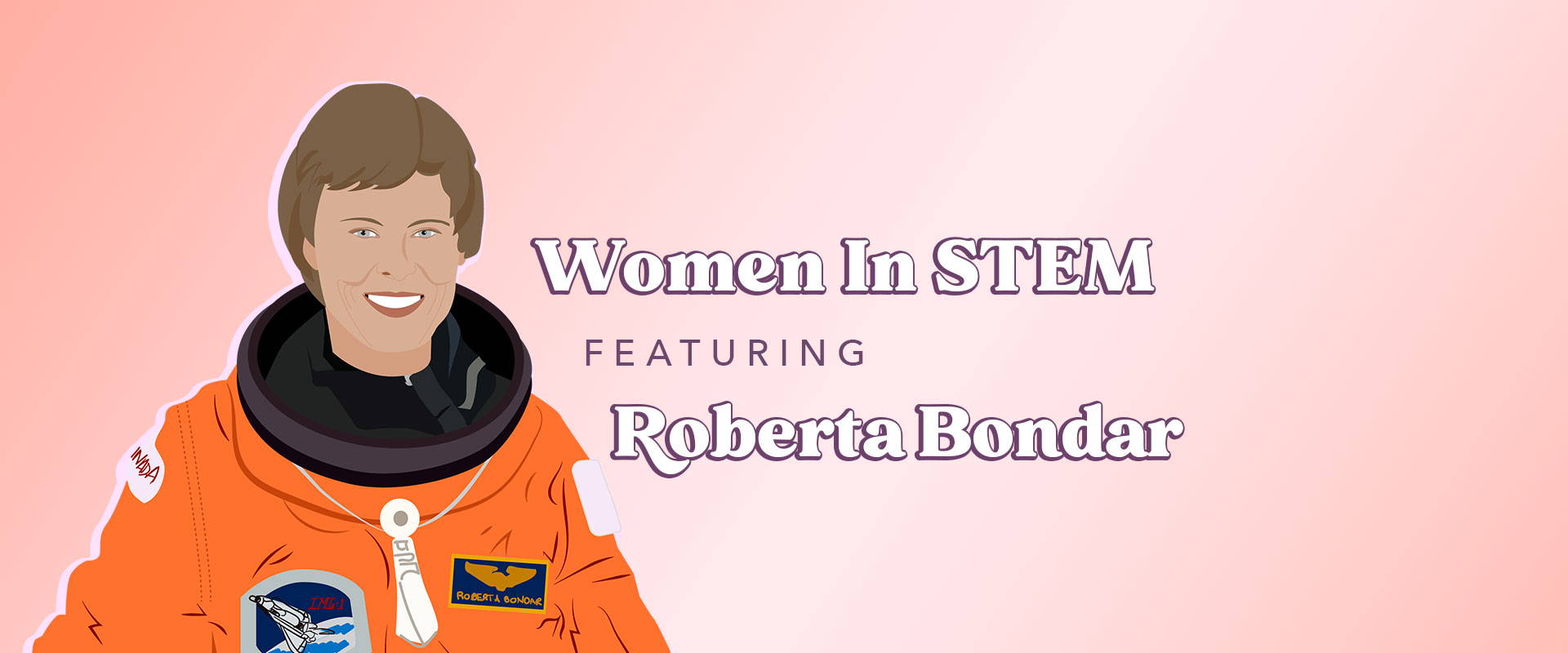 Born in Sault Ste. Marie, Ontario, Canada in 1945, Roberta Bondar's love of sciences began as a child. She dreamed of becoming an astronaut. Roberta and her sister Barbara were pushed to be goal oriented and involved in many activities, including YMCA, the Girl Guides, and various sports.
Driven by her determination to prove her capability, Bondar has an extensive education, including a degree in Zoology and Agriculture, a Masters in Experimental Pathology, a Doctor in Philosophy in Neuroscience, and Doctor of Medicine.
Bondar served as one of six Canadian Astronaut Corps selected in 1983, and she began training as an astronaut in 1984. In 1992, she was assigned as a Payload Specialist for the first International Microgravity Laboratory Mission (IML-1). Bondar rode on the NASA Space Shuttle Discovery in 1992, where she conducted over 40 research experiments in the Spacelab. During this flight, she was the second Canadian and first woman astronaut in space. Bondar's research that evaluated the effects of low-gravity environments on the human body helped NASA to condition their astronauts for longer trips to the space station.
After her career as an astronaut, Bondar led a team of international researchers at NASA for more than 10 years, analyzing data taken from astronauts participating in space missions. This helped her team better understand how the human body is able to recover from prolonged time in space. Bondar's research regarding post-space recovery highlighted the linkage to Parkinson's disease, as well as other neurological effects of spending prolonged time in space. Her studies are still relevant today. With the rise of private space companies, space-tourism and planned missions to Mars, the health and safety of astronauts and citizens is paramount.
Further, Bondar is an accomplished photographer with an emphasis on natural environments. She's also a certified skydiver, underwater diver and private pilot. She had a role in the movie Destiny in Space, and she now runs a not-for-profit charity that focuses on environmental awareness, brought about by her experiences viewing Earth from space.
At AdaMarie, we love Roberta Bondar because of her pioneering work in Canadian space travel, and her important contributions to the field of neurology. Bondar's diverse range of expertise and interests prove that women should not be pigeon-holed and held back. When she finds an interest, she pursues it earnestly. Women and girls, particularly in STEM, can model her traits of determination, adaptability and lifelong learning.